THOMAS M. BENEVENTANO, born, U.S. Army Hospital, Stuttgart, Germany, February 16, 1959; admitted to bar, 1985, New York; 1985, U.S. District Courts, Southern, Eastern, Northern and Western Districts of New York.
Mr. Beneventano began his career as an Assistant Corporation Counsel for the City of New York. He first worked in the Commercial Litigation unit, defending the City in construction-related lawsuits by contractors and others. He then transferred to the Tort Litigation Unit and honed his skills as a trial attorney defending numerous personal injury/general liability/ and other matters, and eventually became responsible for defending some of the most serious tort cases against the City, as well as supervising other City attorneys in an entire IAS Part of the New York State Supreme Court.
In private practice, Mr. Beneventano has concentrated on developing his skills in asbestos litigation, products liability, professional liability, commercial and construction litigation, motor vehicle accident litigation, municipal liability, premises liability, and other negligence-related areas, in addition to no-fault suits on behalf of health care providers. His engineering background combined with his practical "hands-on" experience enables him to communicate effectively with engineers and scientists, as well as with judges, juries, and lay witnesses. This ability has been particularly helpful in asbestos litigation, construction litigation matters, and in the accident reconstruction aspect of cases, as well as in developing engineering-oriented defenses in product liability, motor vehicle accident litigation, and other serious cases.
While at the firm of Townley & Updike, Mr. Beneventano was the New York City Housing Authority Defense Team, Leader. As such, he defended numerous premises liability matters including elevator accidents, slip/trip, and fall, boiler explosions, inadequate security, etc. He also was responsible for preparing a training program for litigation associates at the firm.
At Skadden, Arps, Slate, Meagher & Flom, Mr. Beneventano became involved in the coordination and nationwide defense of product liability, asbestos, and negligence related litigation. At the same time, Mr. Beneventano headed Skadden's defense team for a well-known leasing company and tried a well-publicized tower-crane case in New York during that period. He was also instrumental in defending asbestos litigation defendants and defendants involved in ethylene oxide litigation. His engineering background and combined courtroom skills proved to be highly valuable it all of the above matters.
At La Sorsa & Beneventano, Mr. Beneventano represents clients in a wide variety of matters involving asbestos litigation, automobile, products liability, commercial, construction, environmental, and other insurance-related issues. He has also represented attorneys and other professionals sued in their professional capacities. He was instrumental in developing the Asbestos Defense and No-Fault Asset Recovery branches of the firm's practice, and through his efforts, has developed a number of significant contracts in the Asbestos and No-Fault Insurance industries. He excels in defending asbestos litigation matters through effective depositions and discovery and has been successful in obtaining highly favorable resolutions of asbestos matters for our clients. He also excels at the early resolution of no-fault cases.
With respect to Asbestos Litigation, Mr. Beneventano has managed, overseen, and defended hundreds of cases filed throughout New York State against major asbestos litigation defendants and minor defendants as well. This process has incorporated all pleadings, documentary discovery, depositions, expert discovery, motions, and all types of court appearances and proceedings through the resolution of these cases.
In addition, Mr. Beneventano serves as Special Counsel to the Golden's Bridge Fire District. In that role, he draws upon all of his experiences in the profession, which began with defending municipal liability cases involving construction-related matters and personal injury cases as well.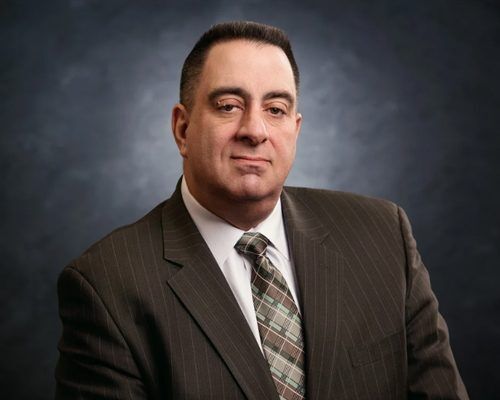 Education
Tulane University (B.S.E. in mechanical engineering, 1981);
Fordham University (J.D. 1984).
Experience
New York State Bar Association
New York State Trial Lawyers Association
Columbian Lawyers Association
Areas of Practice
Asbestos Litigation
Personal Injury
Motor Vehicle Accident
Products Liability
Environmental, Property Damage, and Insurance Litigation
Medical Malpractice
Professional Liability
Commercial Litigation
Construction Litigation
No-Fault Asset Recovery
Health Law